The Benefits Add Up!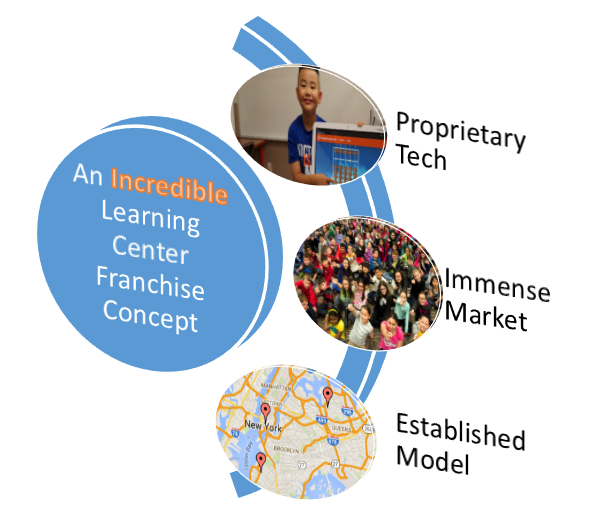 Proprietary Tech + Immense Market + Established Model = An Incredible Learning Center Franchise Concept
Why start a business from scratch? When you join Abacus Brain Study learning center franchise system, you can leverage an established system and business model – one that has helped so many children improve their learning skills over the years!
Proprietary Learning Technologies & Techniques: As an Abacus Brain Study franchise owner, you will have instant access to our unique and proprietary curriculum, learning techniques, and software programs.
A Great Business in an Immense Market: You'll operate a compelling business in the huge $7 billion childhood learning center industry[1], and play an important part in the growing for-profit education sector[2]. You'll provide a quality educational option to parents and students who are looking for ways to improve learning skills in many ways – not just enhanced math abilities, but also concentration, memory, creativity, and more!
Benefits of Joining an Established System: Plus, you will receive

 

support and assistance

 

(link to Support page/section 3)

 

from our team of professionals, who have earned years of center operations experience across multiple markets, who are committed to continually developing and improving the Abacus Brains Study business model, and who will be there to guide you along the way.
Learn more about the many advantages and benefits of our learning center franchise program: visit our Frequently Asked Questions page, request more information, or contact us at 718-502-9175 or abs.franchise@gmail.com.
[1] http://www.ibisworld.com/industry/early-childhood-learning-centers.html
[2]http://www.educationindustry.org/index.php?servId=1761&Itemid=177&option=com_content&view=category&isMenu=true&layout=blog&id=32&limitstart=8